SATELLITE DISH ROCK COVERS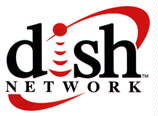 Satellite Rock Cover
[Rock Cover]
We have been manufacturing satellite rock covers for more than 25 years. We have the #1 satellite rock cover in the country - these babies are expensive but well worth it. Our boulders are realistic, waterproof, lightweight and strong. The surface is colorfast and UV resistant. As they weather they acquire a natural patina, which is indistinguishable from a natural stone. Landscape boulders have a flange around the base so they can be covered into soil or ground covering.
We also manufacture rock covers for the larger C-Band dishes. Ask about our larger satellite rock covers and our tracking rocks. "Is that rock moving?" These rocks are also available in a dual axis tracking configuration.
Please allow 2-3 weeks on delivery. All the rocks below are the gray stone color; it is the most popular, looks terrific and ships the fastest. If you need a custom color or size they are available. See the Special/Custom pages here.
Available Options:

Satellite Rock - The original Satellite Rock Cover !